Haneen Cultural Forum
Haneen Cultural Forum was established on February 22, 2015 in Turkey, through the initiative of Raja Banout. Borne out of a desire to create a feeling of togetherness in the face of impending societal disintegration since the Syrian revolution in 2011, the initial forum took the shape of an intergenerational choir for displaced women from Syria.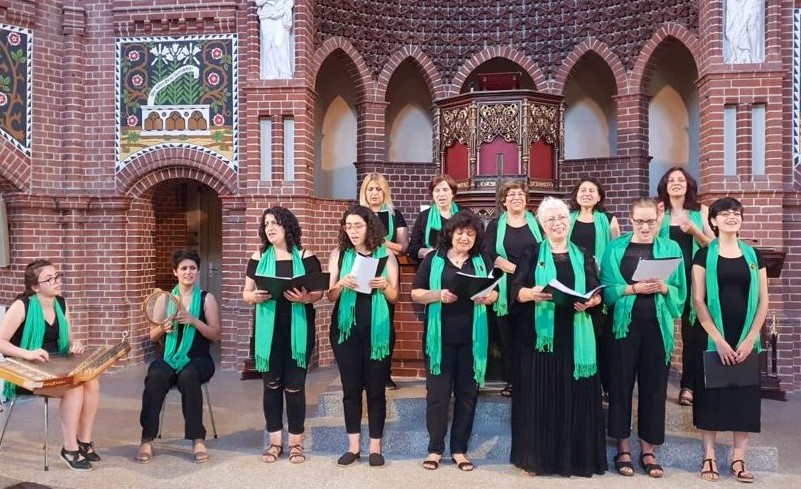 "Haneen", meaning melancholy, is a project that aims to bring a true sense of home to each of its participants, no matter where they might find themselves. The generational and international diversity of the choir allows the participants to revel in the rich heritage of their own culture while simultaneously uniting people from different areas and backgrounds in Syria, forming new bonds of community.
We believe that the power of collective breath in song, combined with the ancestral heritage passed down through music, is the cornerstone of the healing properties of this project.
Since its commencement, Haneen has become a continiously expanding network, with new groups forming every year across the Middle East, Europe and Canada